Kevin Hunter's Rules Index for Little League Baseball and Softball is available as an Android™ application.
This app was developed in conjunction with Silver Bay Technologies, whose support is gratefully acknowledged, and is available through Google Play. (Search for "llumpires" through the "Play Store" or "Market" app on your phone or tablet.) It supports Android-based devices running version 4.0 (Ice Cream Sandwich) or later, and is available as a free download.
The mobile version of the rules index allows you to search the index by keyword, select the particular entry that covers your scenario, and get a list of the rule(s) and/or regulation(s) that cover the particular situation. The app also includes a handy summary of the rule changes for the current year.
On phones:
Pressing "Search" allows you to search for entries containing a word or phrase. Tapping on the entry displays the corresponding rules and/or regulation references.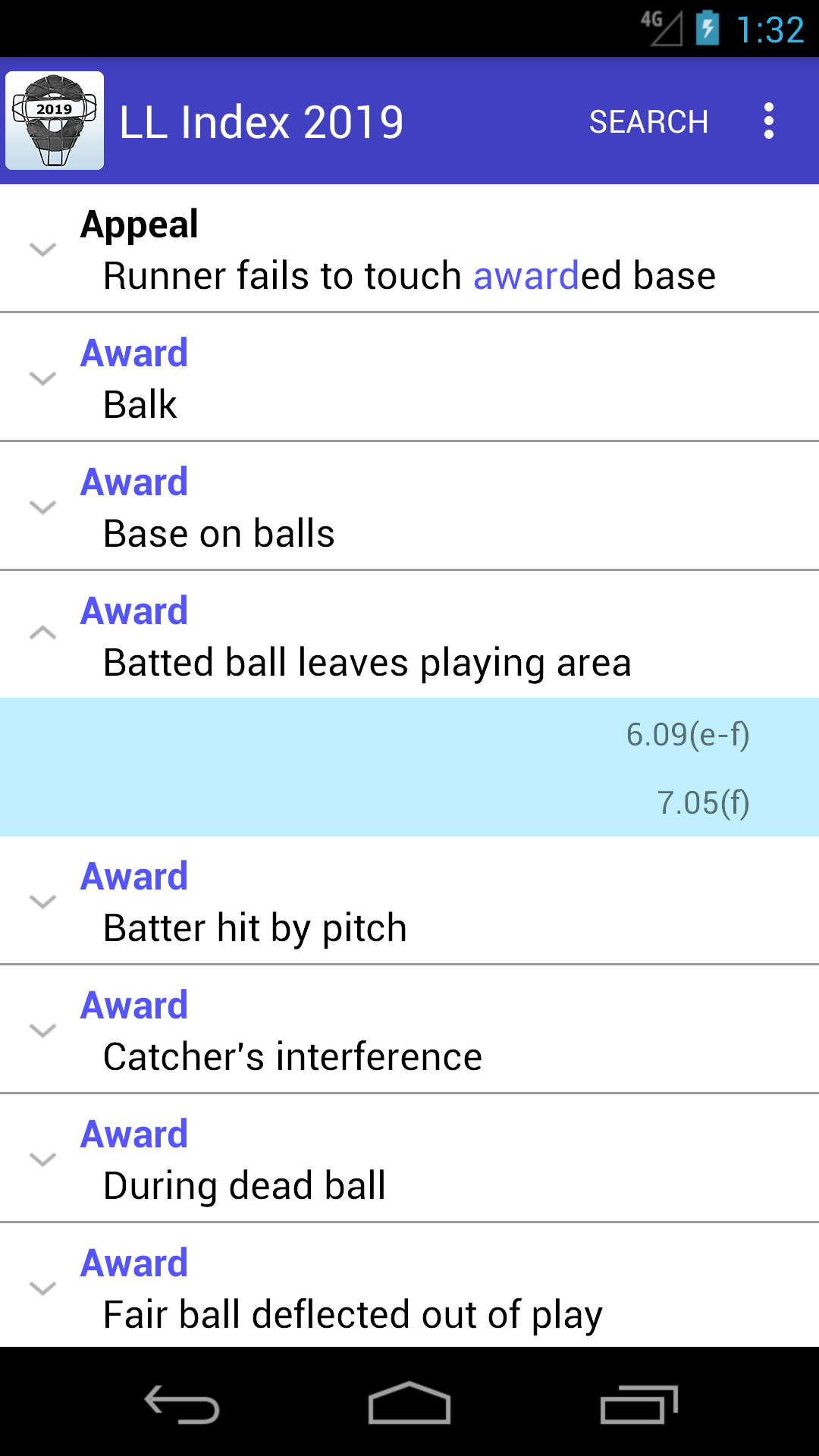 A summary of the rule changes for the current year is available using the "Changes" item from the options menu.
On tablet devices:
Search and rule references are side-by-side on Android tablets.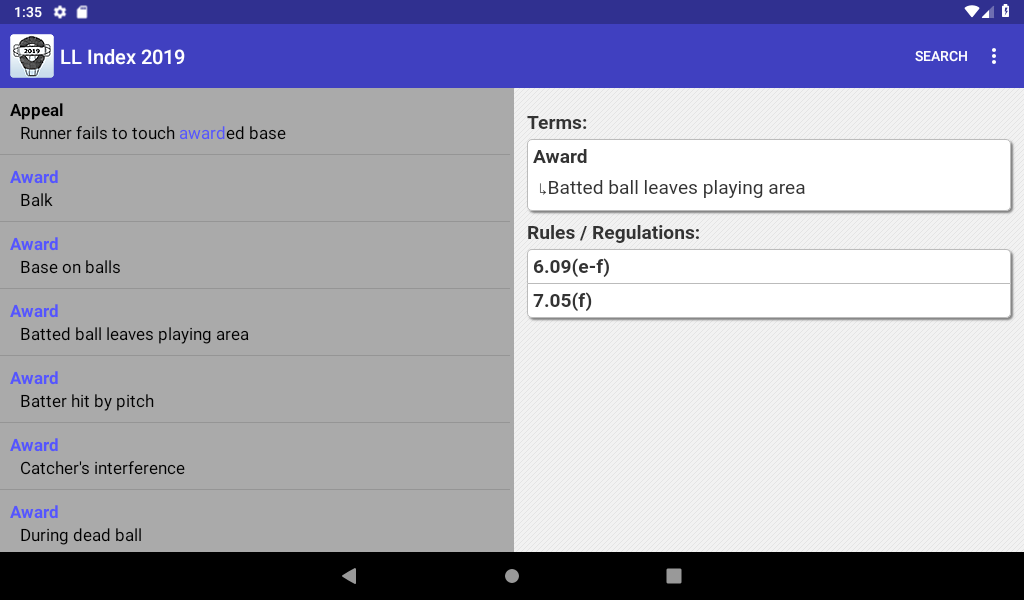 Rule changes are also available from the options menu.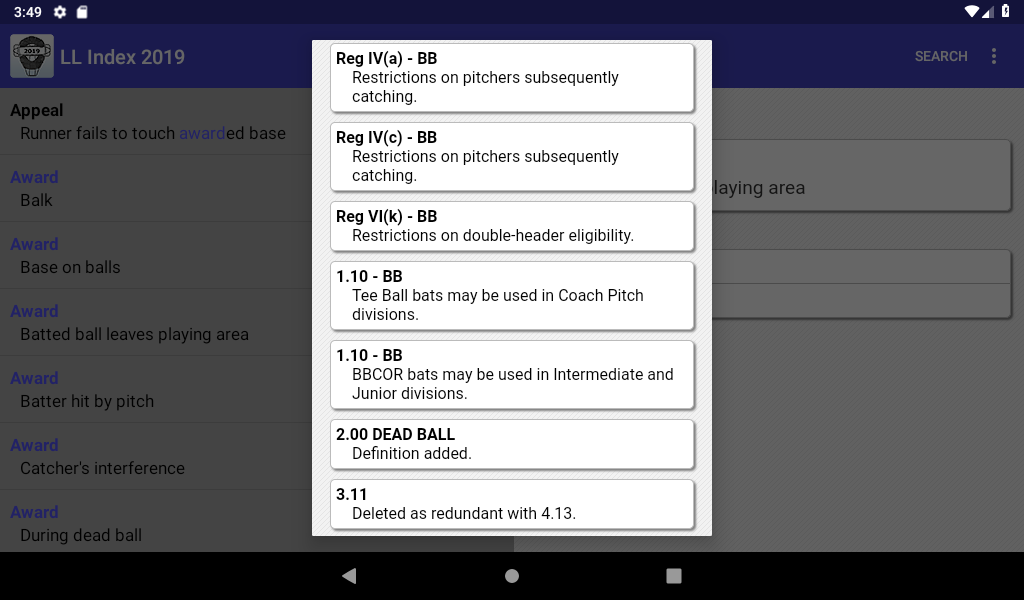 Support
If you have problems with the application, please feel free to contact me via email, or using the contact form.
Note: Android is a trademark of Google, Inc.